Manchebo
Book Direct Benefits
Best Rate Guarantee
Daily Complimentary Yoga Classes
Complimentary Welcome Drink
Free WiFi
Love Is All Around Aruba
February 03, 2016

Let me begin with a shocker: not everybody celebrates Carnival in Aruba! The same goes for Valentine's Day or any other special day or holiday celebration. And that is perfectly okay. It's called Freedom Of Festivity (just made it up), or any name we want to give it. As long as we do what makes us happy without hurting anyone nor anything.

For locals and visitors celebrating life and love on February 14th, or the whole year round, I hope this February post will spark up your imagination and passion. And keep the Love flowing!

Manchebo Beach Resort & Spa's Special Romantic Getaway Recipe

2 Servings

Main Ingredients

1 Couple, in love

2 round-trip flights to Aruba

1 Room (Garden View, Ocean View, Ocean Front, Suite) at Manchebo Beach Resort & Spa

1 Rental Car (optional)

Directions

Couple settles in at the Manchebo Beach Resort & Spa by sipping from their Welcome Bottle of Champagne and savoring some chocolate dipped strawberries while enjoying breathtaking island views.

After Couple's first stroll along Aruba's white sandy beaches, a refreshing swim in clear blue waters, and some Happy Hour cocktails at the Pega Pega Beach Bar, Couple is ready for an exotic evening under the stars.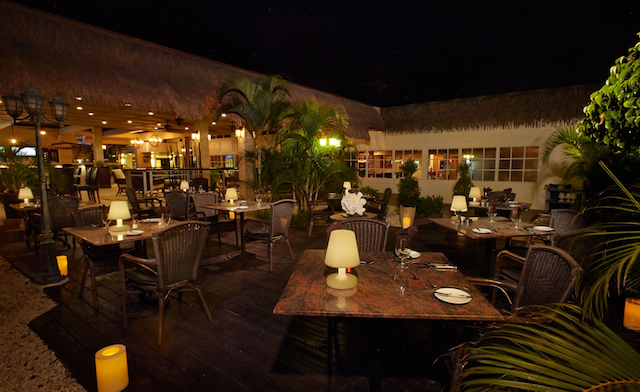 If Couple chooses Ike's Bistro's Valentine Menu, vibrant flavors and colors await, like the Beetroot Carpaccio with goat cheese mousse, spicy caramelized walnuts, Frisée salad and herb-infused balsamic vinaigrette. Main courses are crafted to delight the senses with meant-to-be matches like Ike's Land & Sea with grilled beef, slow cooked shrimp, Fondant Potato, fresh veggies and white truffle sauce. For dessert, Couple can eat Chocolate & Passion Fruit to their heart's content.

Apart from the Valentine roses and sparkling wine, The French Steakhouse offers Couple a more traditional dinner approach with International favorites like fresh spinach salad with feta cheese, cherry tomatoes, pear and citrus balsamic vinaigrettte to get in the mood. Couple in need of more pizzazz? The creamy Oyster Soup will spice it up, followed by the herb crusted Filet Mignon with soft polenta, greens and blackberry-thyme sauce. For the afterglow, it's got to be chocolate for the lovers.

The night is young, the island of Aruba a paradise waiting to be discovered. Couple can take it slow, an after dinner beach walk to greet the stars and make a wish. If Couple is feeling lucky, the Alhambra Casino is right across the street with neighboring Fusion Piano Bar for after hour wines, tapas, classy local music and great company.

To detox and recharge!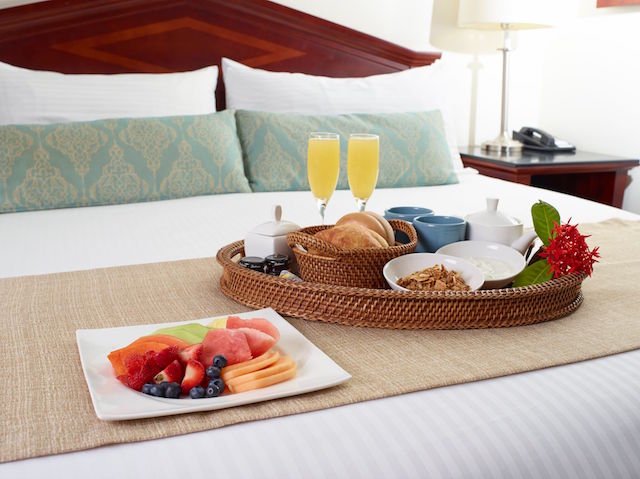 Couple can enjoy an invigorating breakfast at Manchebo. Both, the À La Carte menu and the Breakfast Buffet, promote healthy, savoury meals, beverages and snacks to kick-start the day.

Spa Del Sol at Manchebo Beach Resort Aruba is perfectly located right on the beach and ready to welcome and pamper Couple with a relaxing Full Body Massage, a refreshing Aloe Body Wrap, facials, whatever Couple needs to revive the body, soul and mind.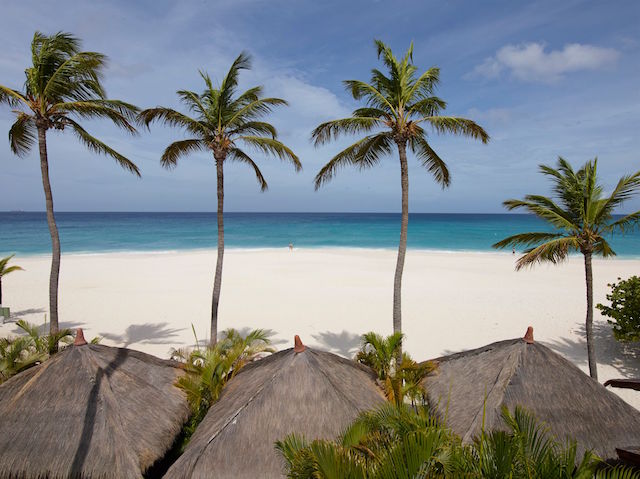 Footnotes:

Couple can add a rejuvenating Yoga class or a calorie-burning workout at Manchebo's Fitness Center to their Getaway, if desired. For best results, add an extra pinch of Love whenever possible! Enjoy!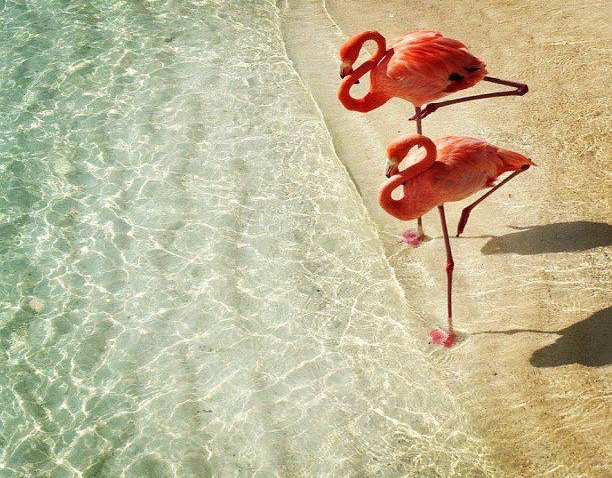 Flamingo Private Beach in Aruba

Happy Valentine's Day = Feliz Dia Di San Balentin!

Share