Manchebo
Book Direct Benefits
Best Rate Guarantee
Daily Complimentary Yoga Classes
Complimentary Welcome Drink
Free WiFi
Manchebo Milestones: Mrs. Dilia Rasmijn
February 21, 2016

This February, Manchebo Beach Resort honors Mrs. Dilia Rasmijn for her 40 years of service and dedication (who can fill these shoes, nowadays?). With the resort's 50th anniversary celebration in the offing (December!), we can do our math: Mrs. Rasmijn is one of the few employees who's been on Aruba's hospitality bandwagon almost from the very beginning.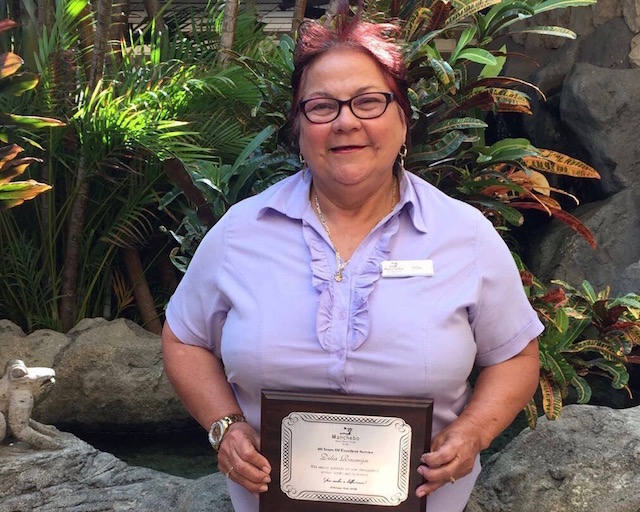 Manchebo's Star Employee, Mrs. Dilia Rasmijn

Together with former owner and pioneer hotelier, the late Mr. Ike Cohen and his daughter Ree, Mrs. Rasmijn looks back at a most pleasant time, starting out in the F&B Purchasing Department in 1976. Before she landed her current position as a Front Desk Operator and Clerk, she was building her strength and gaining her knowledge as Store Room Clerk, Assistant Cost Controller, an All-In-One Woman Force, doing heavy manual work with lower wages and no computers to reduce the workload.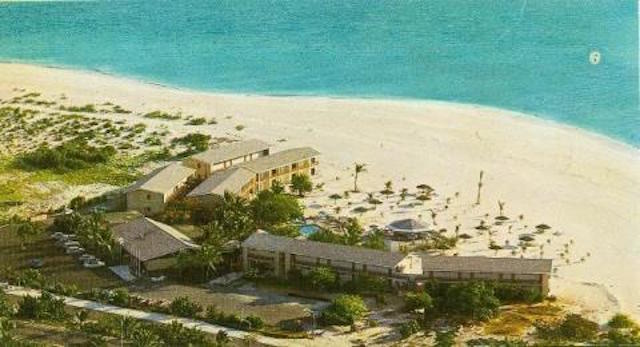 Manchebo Beach Resort Aruba back then (photo by Aruba Por Descrubir)

"It was hard work back then, but we had a wonderful team, we loved our job. Helping one another was very important. We were like family," according to Mrs. Rasmijn. She remembers helping her colleagues at The French Steakhouse by peeling shrimps and washing dishes if a sudden flow of unexpected guests would arrive.

Even though the tourism industry on the island has evolved over the years, with resorts continuously improving their quality and value, modernizing, ecologizing, the Manchebo team, from Mrs. Dilia's point of view, remains loyal to its own unique personality and charm. "With love," are her final words of wisdom before we share a warm Aruban hug, "always with love for our guests and for the work we do. Just like I would like to be treated; like family."

I stepped into my car with a feeling of strong admiration and appreciation for all the hardworking, caring, generous souls who keep this island's big heart beating; our Aruban people.

Congratulations on 40 years at Manchebo Beach Resort & Spa, Señora Dilia, and masha danki for this lovely interview! It was a true pleasure meeting you.

Share