Manchebo
Book Direct Benefits
Best Rate Guarantee
Daily Complimentary Yoga Classes
Complimentary Welcome Drink
Free WiFi
On The Beach For The Holidays With Bubbles and a Bang!
December 01, 2015

To share a bit more about Aruba's remarkable variety of year-end traditions, I had to dig deep into my own childhood memories. Like most locals, I, too, am a mashup of ancestries, thus part of the many different family customs and traditions on the island. Of course, times have changed and with it, some of the habits, beliefs and attitudes.

Fortunately, there are still families gathering around the kitchen table to fill, wrap and tie up the Ayaca's (tamale-like dish wrapped in banana leaves) while the gaitas and aguinaldos, or classic Christmas songs, are blasting from the radio or tv. Apart from the heavily decorated homes, Christmas villages, shopping events and holiday light attractions, there's still room for some peace and devotion.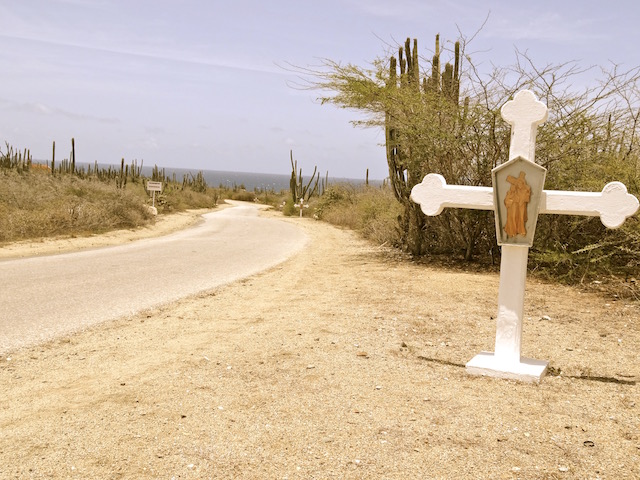 The Stations Of The Cross at Alto Vista

Aruba's Misa Di Aurora - pre-Christmas Masses before dawn - is a wildly popular Christian tradition that leads its Catholic devotees through the Stations Of The Cross until they reach the Alto Vista Chapel. These early morning ceremonies aren't fully blessed without a cup of hot coffee and a slice of drikidek (breakfast cake) or pan dushi (sweet raisin bread).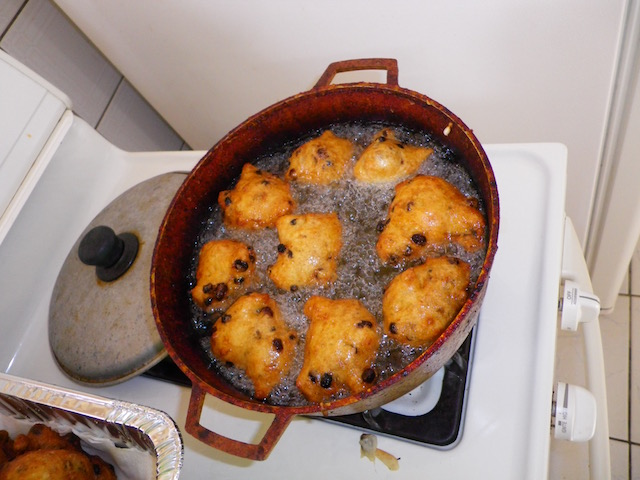 The best 'oliebollen' (Dutch doughnut-like pastries) of Aruba are homemade.

Just like the Christmas tree, glazed ham, stuffed turkey and 'ponche crema' (eggnog), fireworks and champagne have also pressed their mark into the island's holiday celebration. With all what's being imported and modernized, one would assume Aruba's lost touch with its cultural identity. Luckily, it is not the case.

Locals may not flaunt their old customs perhaps, but they surely know how to put them into practice. Fumigating the negative spirits out of the house with incense is one way to detox for the new year to come. Making sure the front door stays wide open to welcome the Dande musicians into one's home or company, yet another. As long as nobody forgets to leave a tip in the joy-bringers' hat. Love, peace and prosperity can stick around only if they're warmly received and highly appreciated.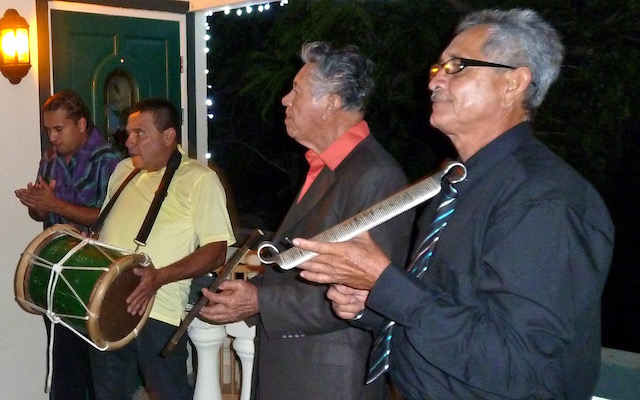 Dande musicians singing "Ai Nob'e!" (video sample)

The Manchebo Beach Resort is well aware of the importance of receiving and appreciating - in these times, more than ever. That's why they're preparing a New Year's Eve gathering like no other. To celebrate the blessing of having love, peace and prosperity throughout the Year Past till the New One arrives, Ike's Bistro would like to bring the whole island together.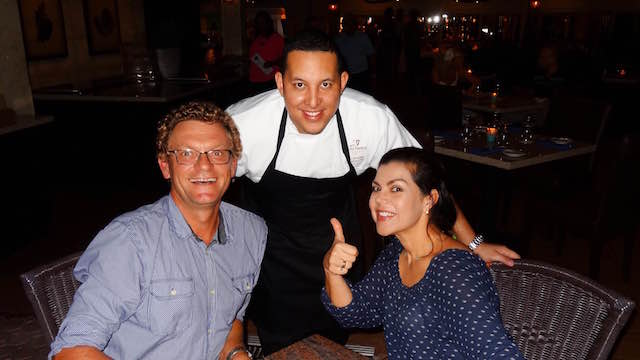 Big Thumbs Up for Chef Ever De La Peña & Ike's Bistro's wonderful team! Thank You!

Guests and locals are invited to join in on a fascinating fusion of cultures and traditions, old and new. The New Year's Eve Dinner Buffet at Manchebo is an opportunity (not just a party) to experience - meet and greet, get to know, taste, feel, absorb - Aruba's unifying spirit. International dishes are combined with fresh, island flavors and prepared with such care, each plate may seem too small — minuscule!

While carnivores sink their teeth in the slow-cooked turkey or beef sirloin with Chimichuri sauce, it's salads galore for the veggies. For a delightful before, after or in between station, seafood lovers should definitely take more than one shot of the spicy lobster bisque with herb croutons. Counting down or gazing up at the fireworks, any moment is the perfect one for dessert; fruity, chocolatey, light or lots of it.

But before the Dande lady (or gentleman) sings, let's pop the cork, raise those glasses and say "Cheers" to the future. To a better world for us all.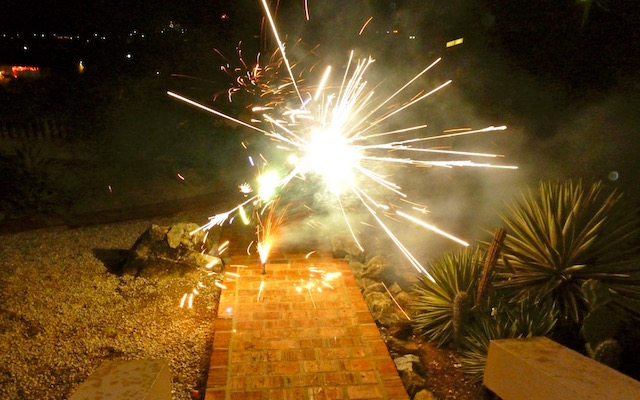 Happy Holidays! = Feliz Dianan Di Fiesta!

Merry Christmas! = Bon Pasco!

Happy New Year! = Feliz Aña Nobo!

Share