Manchebo
Book Direct Benefits
Best Rate Guarantee
Daily Complimentary Yoga Classes
Complimentary Welcome Drink
Free WiFi
TG, It's November!
November 01, 2015

Although it's not a traditional local holiday in Aruba, I know many friends and families who celebrate Thanksgiving here on the island. Personally, I love the idea of having a special occasion to give thanks for the many blessings in our lives. And if I only glance at this month's calendar of designated days, - Deep Fried Clams Day (1 Nov.), Take A Hike Day (17 Nov.), Stay Home Because You're Well Day (29 Nov.) - I'm already overcome with an urge to add my own customized festivity. (Just gimme a sec to contemplate).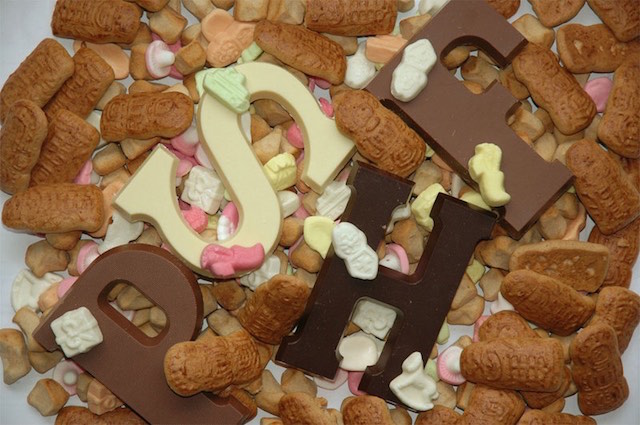 In the midst of another roaring Year End Storm, through Sinterklaas goodies (see above photo), Christmas decorations and pre-Carnaval events, there is always a way to find peacefulness on the island. Manchebo Beach Resort & Spa, being one of Aruba's leading advocates of sustainable tourism and a Green Globe member, offers specialized yoga getaways throughout the year.

What can possibly transcend the serenity of Aruba's beaches, you say? Try seven days of total relaxation and gratitude on Manchebo's perfect stretch of white sand with Patrick Beach (attention: synergy at work here) - November 21-27, 2015. Too soon? Too late? Check out Manchebo Beach Resort's Yoga Vacation Retreats for your well-timed way out.

I love November! This month, the National Library of Aruba is celebrating its 23rd Children's Book Festival(31 Oct. - 6 Nov.) and I'm invited! As a children's book author, there's no greater pleasure than to share the love of books with my youngest readers. It's a chance to say "Thank You" in person, to give love and receive it tenfold back (to put it mildly). So, with a vivacious book week in the offing, I'm returning to my previous statement: my personalized National Day.

Early this morning, while scrolling through my Facebook posts, I stumbled upon an interesting article: the Soul Food And Yoga Challenge. A 21-day journey of connecting, sharing and being inspired by plant-based recipes and yoga practice.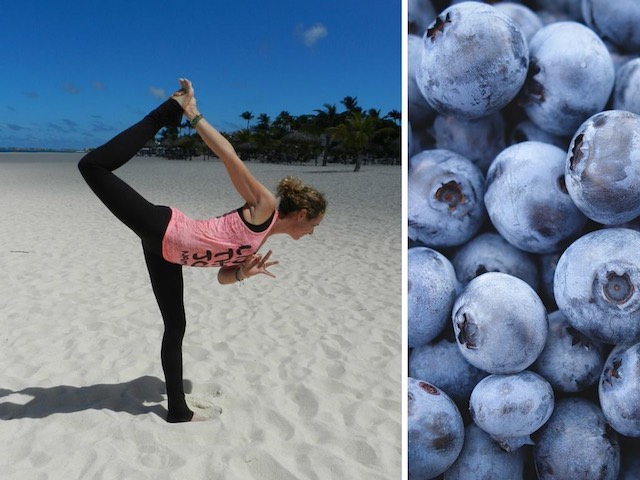 I noticed that Carolien, one of Manchebo Beach Resort's amazing yoga instructors, is co-hosting the event. Before I knew it, I was tagging and hash-tagging, sharing thus participating. And in the meantime, wondering how exactly I was going to combine crazy chaotic book promoting weeks with quieting the mind in plant eating mode.

Day 1 (today)

I'm spending too much time googling 'inspiring yoga quotes' (wanted to start off with an impressive line) instead of just saying what I need to say. November 1. I would like my first day to stand for the simple yet miraculous act of being. I am. Here, now, I'm writing this down, because I am Me. And I'm going to find out who she is, one day at a time.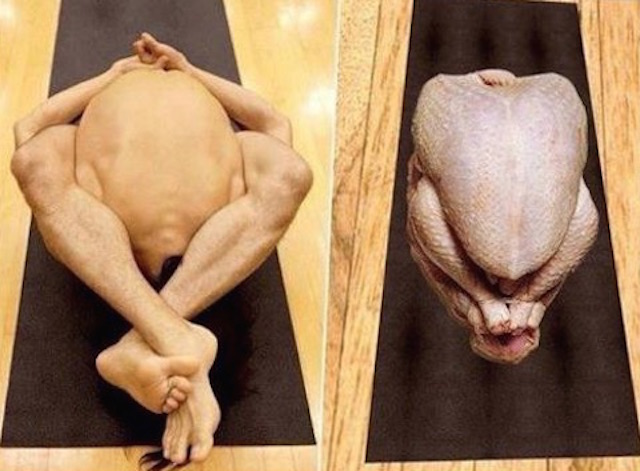 Supta Kurmasana (Sleeping Turtle Pose) by Dudes Doing Yoga

An Extraordinary Month Of November to you all & Happy Thanksgiving!

Share