Manchebo
Book Direct Benefits
Best Rate Guarantee
Daily Complimentary Yoga Classes
Complimentary Welcome Drink
Free WiFi
Turista Riba Mi Isla (Tourist On My Island)
June 16, 2015

We - locals living on this paradisiacal island called Aruba - tend to forget how fortunate we are to have this tiny piece of land to call our own. Not that we're unaware of the gorgeousness of our beaches, how intense the blue of our skies can be, or the privilege we have to watch the sun set over the sea — whenever and wherever we want to.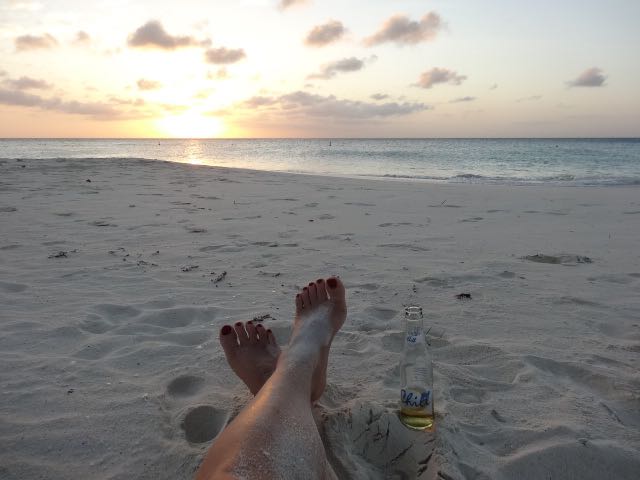 For a lot of us, it's everyday life that's getting in the way; consciously or unconsciously; most of the time or every now and then. My wake-up call came disguised as a new assignment: Manchebo Beach Resort's wellness blog.

What better way to reconnect with my inner tourist than an introductory weekend retreat at one of Aruba's first and most romantic resorts. I've stayed here before, but that was many years ago, when Happy Hours meant swimming in the pool all day and alcohol was gross (and out of the question).

As soon as I stepped into my recently renovated, ocean-view room, my brain flipped into vacation mode. Which is a good thing, if you're actually on vacation. For me, - on my mission to wellness - that welcoming bottle of Champagne with chocolate-dipped strawberries should've been my last intake before dinner. But the sun was setting so perfectly, there was live steel pan music at the Pega Pega Bar and I wondered what that Welcome Drink was about.

Dear readers, here comes my first valuable piece of advice:

Eat (not only chocolate-dipped strawberries) before mixing Champagne with cocktails, beer and/or wine.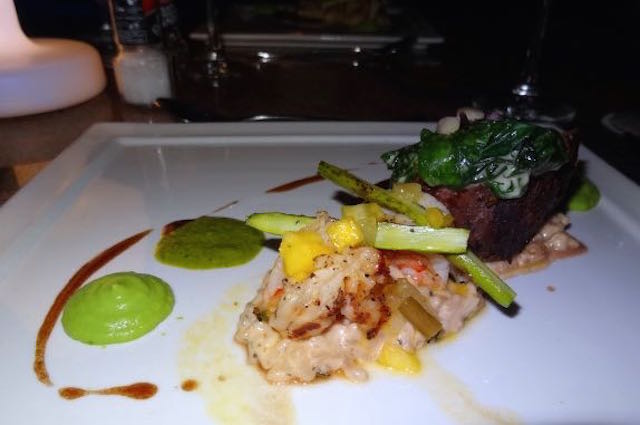 The Chef Tasting Menu at Ike's Bistro wasn't only a lifesaver, every course was exquisitely prepared, full of fresh ingredients and exciting flavor combinations that would knock some sense into anyone. Yes, even me, the Mystery (or Mysterious) Tourist at the table by the pool. I was so glad I made reservations upon arrival. I wouldn't have missed this lovely gastronomic evening for the world nor the stars above me.

I don't remember the last time I've slept in or ran late. It must've been the bed; so comfortable. So heavenly, I missed the Pilates class. But there was still time for breakfast a.k.a. coffee. And a fully loaded omelet, croissants with organic Aruban jam and freshly cut pineapple and watermelon. I could've burned it all at Manchebo's well-equipped gym, I had a whole day ahead of me. But the beach was so peaceful and unspoiled, it immediately activated my childhood memories. There was only the sound of waves, the wind in my ears, a shady palapa hut to protect me from the sun and a book that I was finally going to read.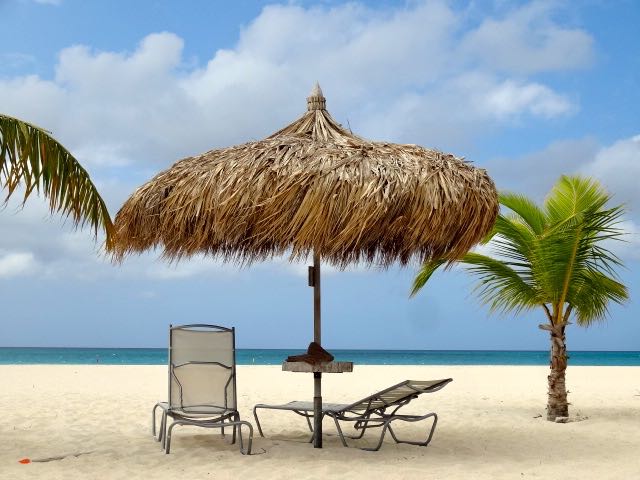 This is me, the BIC (Butt In Chair) writer from Aruba with a sun allergy and an undiscriminating appetite. The same person who got acquainted with her muscular system after a session of Stretching Yoga (thank you Carolien!), who had healthy smoothies (Island Detox) instead of Special Cocktails Of The Day, who didn't know what Quinoa was until she ordered the Veggie Burger for lunch (and actually enjoyed it). And yes, who is still determined to take on the challenge to power up life in paradise.

Share