Aruba: A Lovers' Paradise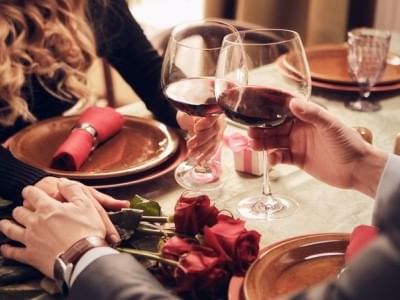 Couple's Massage
At Spa del Sol, our Balinese-style oasis of relaxation, you and your significant other can enjoy the deep and intimate relaxation of a couple's massage. Lie down in your private beach Cabana overlooking the tranquil blue of the sea, and let our expert therapists melt your tension away.
Couple's Skydiving
Once you've achieved that hitherto unimaginable level of relaxation only Spa del Sol can offer, you and your beloved can then ascend to new heights of passion—10,000 feet, to be exact—with Skydive Aruba Adventures. What better way to profess your love than careening through the air together like the love birds you're meant to be? Make this fantasy a reality with the help of the Skydive Aruba Adventures' expert team, whose top two priorities are safety and fun.
Couple's Dining
We admit it, "couple's dining" (or, as you probably call it, dining) isn't all that novel, but it's certainly gratifying, especially when your reservation is at Manchebo's very own Chophouse restaurant. Chophouse serves exquisite island cuisine in a sleek, modern setting of simple elegance. Choose from grilled lamb chops, pan-seared filet mignon, sesame-crusted ahi tuna, and many other gourmet island delicacies.