The Manchebo Beach Resort & Spa
Know More About Us
Set on tranquil Eagle Beach and recently named one of the "Top Ten Beaches In The World" by TripAdvisor, Manchebo Beach Resort & Spa in Aruba occupies perhaps the most enviable oceanfront hotel location in Aruba. This boutique retreat of just 72 hotel rooms is an oasis of island splendor and personalized service. Palm trees, tropical gardens and thatched roof palapas dot the landscape, easing guests into day after breezy day of yoga and Pilates classes, spa services, fine and casual dining, sunbathing on the beach and lounging by the pool, beachcombing and blissful relaxation.
More Than Anything
What sets Manchebo apart is its staff. Measured by both tenure and temperament, this stellar team exudes a relaxed yet reliable vibe. Many have worked together for decades and their easy rhythm is evident throughout. It's not unusual to see returning guests in a happy embrace with their favorite bartender or to find the resort's longtime manager chatting with guests before a yoga class or to discover that the chef has tweaked the day's menu to accommodate the arrival of a local fisherman's morning catch or to watch four full-time gardeners tend to whatever is blooming in the resort's two greenhouses.
Like a Gentle Undercurrent
The island's Dutch heritage is subtle yet ever-present, a fact that would delight the resort's founder, Izaak "Ike" Cohen, a hotelier, entrepreneur and exuberant entertainer from the Netherlands who envisioned Aruba as a prime tourist destination long before the larger world discovered this island's charms. Aruba's history and heritage shine though in ways large and small.
Manchebo Resort & Spa is proud to be a Green Globe-certified sustainable resort
Manchebo Beach Resort & Spa is a Platinum-certified Green Globe resort.
We are committed to operating an eco-friendly resort and adhering to the best practices of sustainable tourism.
Our Initiatives Include:
Annually reviewing our performance and improving year-to-year toward the industry's best practice levels
Wherever possible, purchasing local products and services with minimal negative environmental impact
Recording and tracking our operational performance in order to maintain an effective environmental sustainability plan
Giving preference to employing local people wherever possible
Reducing, reusing and recycling throughout the property to prevent and control pollution
Educating our staff, guests, suppliers and community in order to build environmental awareness and action
Lowering our utility costs by tracking the performance of current systems and technology
Introducing a measurement and monitoring system across the company
For more information on Green Globe, visit www.greenglobe.com.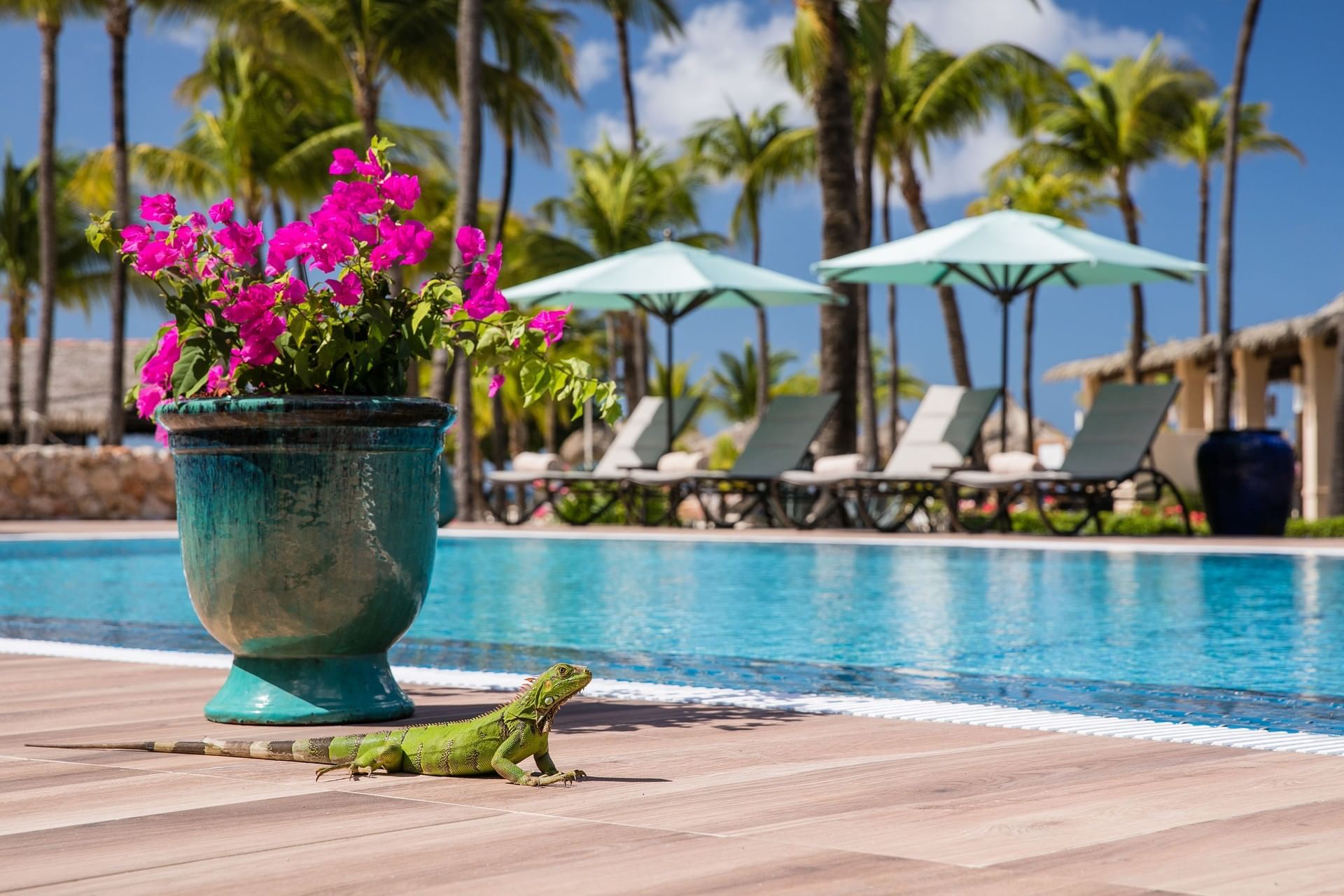 Top Reasons to Choose Manchebo