The Intentional Pursuit of Wellness at Manchebo
Wellness is not just the state of being healthy in mind and body: achieving wellness requires deliberate effort. This is something Manchebo recognized over two decades ago, when it repositioned itself as a wellness-centered resort, developing a wealth of wellness activities and experiences for guests to actively pursue during their stay. Today, our boutique property is recognized as Aruba's #1 wellness resort, offering daily complimentary yoga, Pilates, and qigong classes on Eagle Beach; a signature collection of massages and body treatments at the Bali-inspired Spa del Sol; a well-equipped fitness studio with fabulous views; healthy culinary options, including a dedicated vegan menu; and a number of special add-on wellness experiences that take your wellness vacation to the next level.
It goes without saying that the remarkably quiet, serene setting of our boutique resort makes it the ideal venue for your wellness journey. Winding footpaths through carefully maintained gardens of gorgeous tropical plants and succulents, babbling water features, secluded nooks for quiet reflection, and the gentle caress of refreshing trade winds promote a truly precious sense of calm. It's this undercurrent of tranquility that so perfectly complements our wellness offerings to help quiet the mind, feed the soul, and heal the body.
Our Yoga, Pilates & Tai Chi Classes
Roll out your mat and join our top-notch instructors for classes that nurture your whole being. With the Caribbean waters stretching out in front of you, the soft rustle of palms soothing your senses, and the ocean breezes playing with your hair, you'll quickly realize: self-care doesn't get more inspiring than this! Boasting two open-air shalas overlooking Eagle Beach, premium Manduka mats and the island's most sought-after instructors, it's no wonder that Manchebo Beach Resort & Spa has created a name for itself within the health and fitness community.
Our Spa Sanctuary
With its private open-air cabanas perched right on Eagle Beach and its lush central garden, Spa del Sol was thoughtfully designed to incorporate Aruba's beautiful nature as much as possible. Choose from a wonderful assortment of massages and body treatments, each specially curated to melt away the stress, relax the body, and renew the mind.
Due to limited availability we recommend making your Spa appointments prior to your arrival.
Our Fitness Studio
Offering tropical garden views and filled with lots of natural light, our air-conditioned fitness studio features an impressive range of cardio and strength-training equipment so you can maintain your workout routine during your stay with us–or even create a new healthy habit!
Cardio fitness equipment:
Two Vision commercial treadmills
One Vision commercial elliptical trainer
One Vision commercial recumbent bike
One Matrix Magnetic resistance rower
Strength training equipment:
Inflight fitness functional trainer for multiple users
Dumbbell free weights
Abdominal bench
Flat / incline / decline bench
Stretch mats
Our Plant-Based Fare
Complete your wellness experience at Manchebo by indulging in our extensive array of vegetarian and vegan dishes, specially created by Chef Sandro to nourish the body and delight the palate. Our bar also serves up a rainbow of fresh juices and smoothies to keep you feeling your best all day long.
More Wellness Offerings
Guests looking for a highly-tailored wellness vacation can take advantage of our standard wellness offerings and then build out a completely personalized program, choosing from a variety of premium wellness add-ons to perfectly suit their needs or the needs of their group. We proudly partner with trusted professionals from the local community in order to offer these special experiences. Explore the possibilities! For more information, please contact us at wellness@manchebo.com. Here's to your health!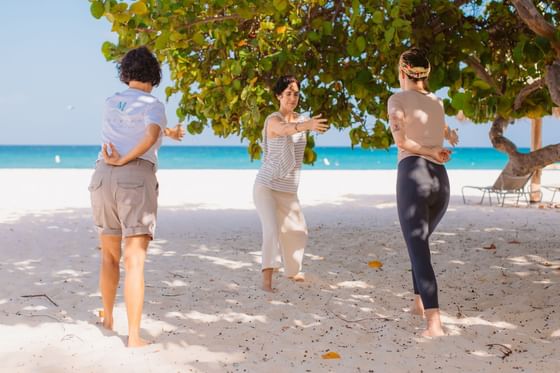 Private Tai-Chi Class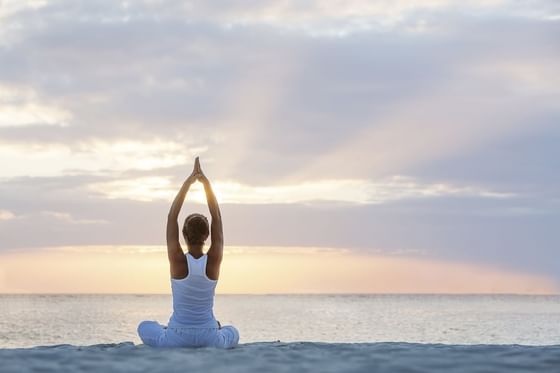 Private Meditation Class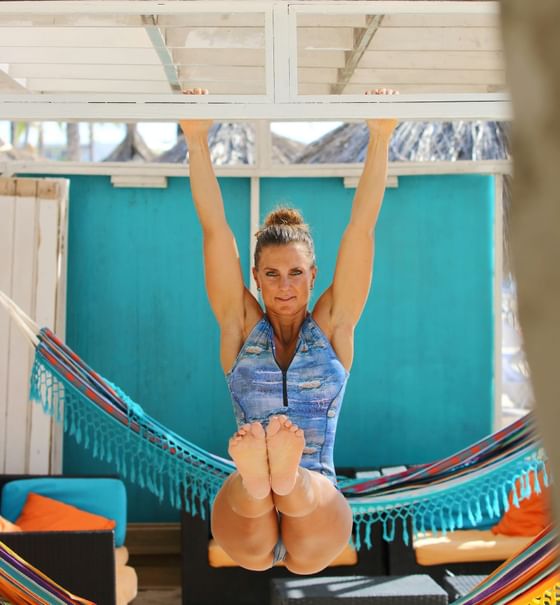 Personal Training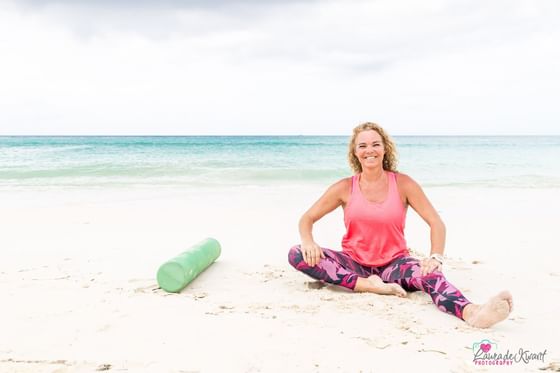 Private Pilates Class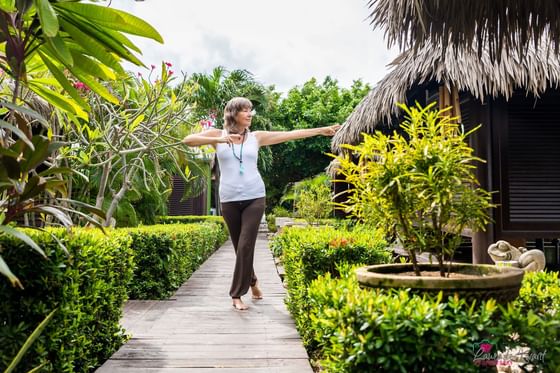 Nidra Yoga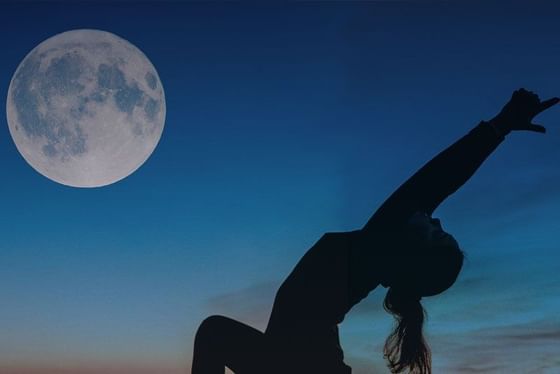 Full Moon Yoga